Lower Quarter PRT and Gait Analysis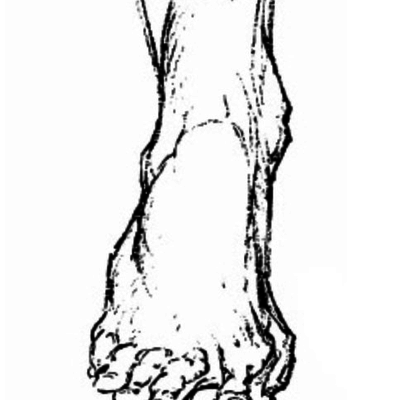 In this course, we breakdown the basics of gait analysis and introduce functional exercises and Lower Quarter Positional Release Therapy techniques to correct abnormalities found. At the end of the course, the student should be able to:
Be able to describe the Mechanical Coupling Theory and how its supporting evidence is

applicable for application of PRT for

lower quarter

somatic dysfunction;

Be able to apply and demonstrate at least three PRT lower quarter techniques to treat common lower quarter conditions such as

MTSS ("shin splints");

Recall at least five clinical implications and contraindications of PRT and

Verbalize how lower quarter PRT

and Gait Analysis

can be integrated into a Plan of Care (POC)

.

Show the ability to conduct a static and dynamic lower quarter gait assessment

Articulate at least three differences between normal and pathological gait mechanics

List at least three abnormal gait mechanics (e.g., late stance pronation) that may result in somatic lesion loading

patterns

17.75 CE eligible for PT, PTA, AT, LMT and other practitioners.
* This course encompasses our online and/or live course: Positional Release Therapy: An Evidenced Based Update (1.75 CE) and a one hour online gait lecture (1.0 CE). Registered participants will receive an online lecture and quiz to complete prior to taking the laboratory portion of the course, which must be completed at least one week prior to the course offering.
Course Pre-Requisites
Licensed or nationally certified health care practitioner, e.g., LMT, ATC, PT, DO, MD, PA, RN, DC, PTA (if you are not on this list, please inquire with PRT-i to see if your credentialing fulfills this pre-requisite). Pre-professional health care students: Currently enrolled health care students from an accredited educational program are eligible for training and certification, but must receive their professional certification prior to being awarded their PRT-c®.
Course Policies and Procedures
Click here to review our course policies and procedures, e.g., refund, cancellation, etc.
Course Textbook/Materials
The course textbook will be provided to you at the course: Clinical Guide to Positional Release Therapy by Dr. Speicher, and Powerpoint handouts of the lecture and lab materials will also be provided.
http://www.humankinetics.com/clinicalguidetopositionalreleasetherapy
Price: $555.00
Student Price: $415.00
Let's talk about PRT-i for Lower Quarter PRT and Gait Analysis