Lower Quarter PRT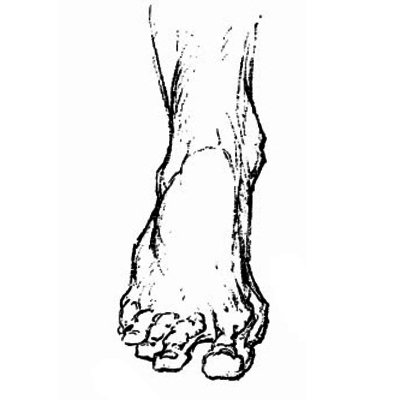 In this session, you will:
receive hands on-instruction in lower quarter PRT techniques and clinical approaches to specific pathological conditions such as plantar fasciitis, iliotibial band friction syndrome and others\
receive a comprehensive overview of surface anatomy coupled with one-to-one instruction on how to appropriately palpate tender points and trigger points
receive instruction on how to perform a myofascial scanning evaluation
receive basic instruction on lower extremity biomechanical influences that can serve as myofascial restriction triggers.
This course requires an online lecture and quiz prior to live course attendance. The online lecture is 1.75 CE/EBP.
CE eligible for AT, PT, PTA, LMT and other health care providers.
* This course encompasses our online and/or live course: Positional Release Therapy: An Evidenced Based Update (6.0 EBP for ATs). Registered participants will receive an online lecture and quiz to complete prior to taking the laboratory portion of the course, which must be completed at least one week prior to the course offering.
Price: $825.00
Student Price: $385.00
One-Day Sample Agenda
Sample Lower Quarter day and half Agenda
Sample Lower Quarter PRT and Gait Analysis Agenda
Upcoming Lower Quarter PRT Instructional Events
(USA) UT, Kearns-Lower Quarter Integrative Manual Therapy
5/1/21 - 5/2/21 • Utah Olympic Oval 5662 South Cougar Lane Kearns, UT 84118

This introductory 16-hour course covers the basic skills necessary to safely integrate and apply Instrument Assisted Soft Tissue Mobilization (IASTM) and Positional Release Therapy (PRT) techniques for Lower Quarter pathological conditions. In this course, participants will receive hands-on instruction in the proper use of IASTM and PRT through a pathology driven lab-focused teaching format. Participants will address proper instrument selection and integration of PRT to treat common lower quarter conditions, such as Piriformis Syndrome, Iliotibial Band Syndrome, Patellar and Achilles Tendinopathy, Medial Tibial Stress Syndrome, Plantar Fasciitis and more. At the end of the course, attendees will take a 1-hour exam for a certification in Level I: IASTM Fundamentals.
Instructors:
Aric Warren EDD ATC CSCS CES
Dr. Timothy Speicher PHD ATC LAT CSCS PRT-c®
This course is approved for up to 14.25 CEUs
Regular Price: $599
Location: Utah Olympic Oval
5662 South Cougar Lane
Kearns, UT 84118
Course Time (Both days): 8:00 am – 5:00 pm
For additional details such as eligibility requirements, CE approvals, and a course outline, please email education@hawkgrips.com!
Let's talk about PRT-i for Lower Quarter PRT